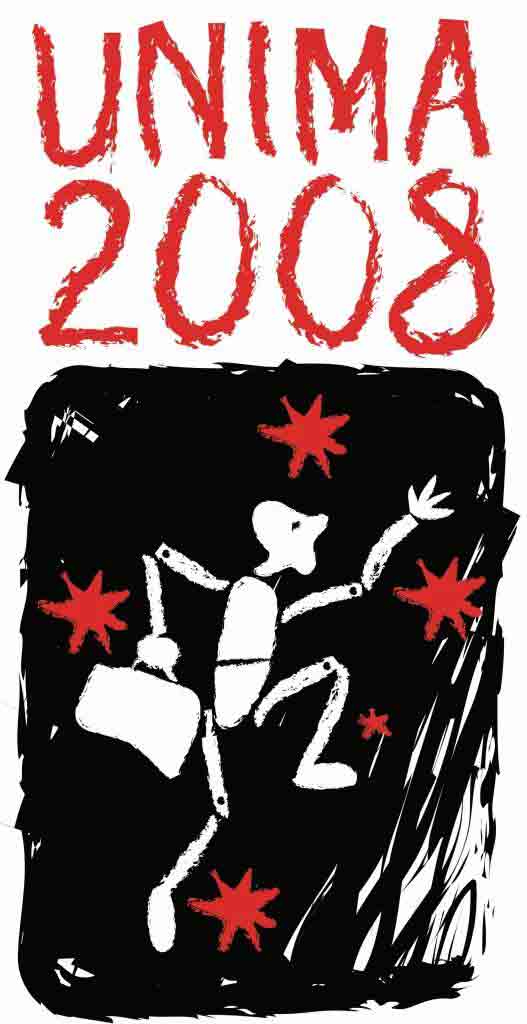 February 25 to March 27, 2008
an official event of UNIMA2008 World Puppetry Festival and Congress
In February 2008, six Australian and International puppet companies embarked on an extraordinary journey. They traveled 6500km from the East coast to the West Coast of Australia and visited 25 regional, rural and isolated communities and performed 75 Shows and Workshops on their way to the UNIMA 2008 World Puppetry Festival and Congress in Perth, Western Australia, the biggest puppetry event ever staged in Australia.
The six companies were coordinated into two mini caravans, each with its own touring path leaving from: Lismore, (Northern NSW) and Sydney. In mid March 2008, they all met in Adelaide and traveled together in Caravan across the Nullarbor arriving in Perth in time for the UNIMA 2008 event.
The Puppet Caravan presented a diverse range of Puppetry, including Puppet making workshops with Schools and Community groups as part of the Million Puppet Project. These communities had the opportunity to access puppetry at its finest along with professional development opportunities for artists, school teachers, and the general community.
The Northern NSW Route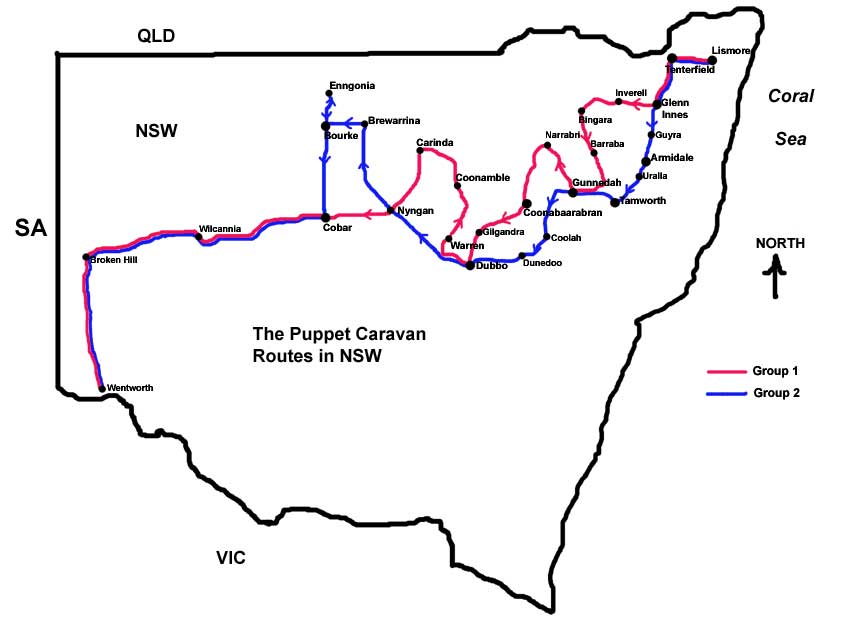 South Australian Route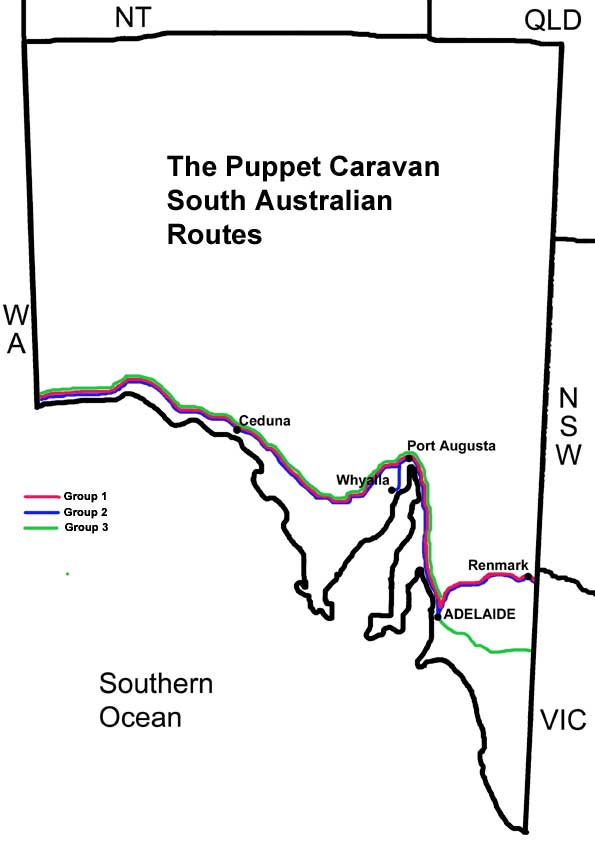 WA Route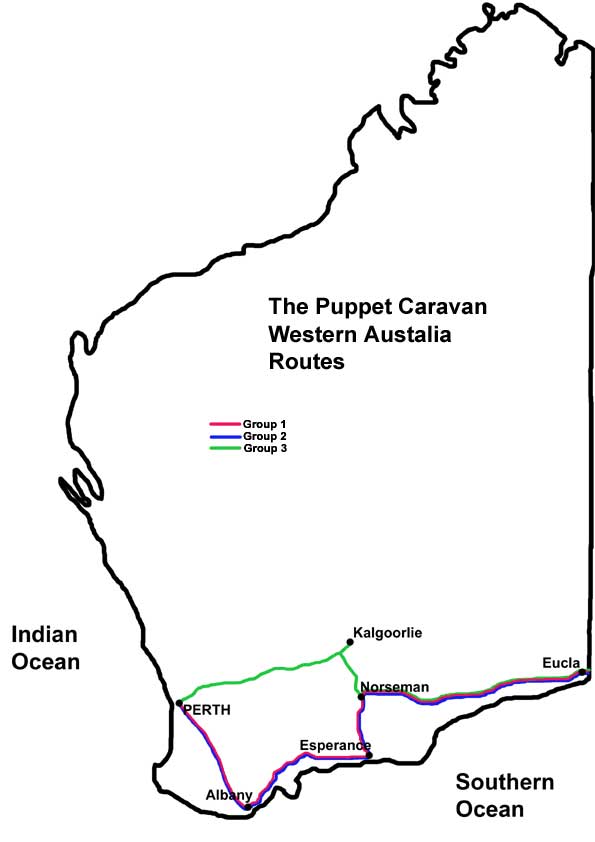 The Puppet Caravan was organised by the 'Puppet Caravan Committee': Lara Cruickshank&Padi Bolliger (Krinkl Theatre), Sean Manners (Pelican Puppets) and Sue Wallace (Sydney Puppet Theatre) with the finacial assistance of: Regional Arts NSW and UNIMA 2008.